Micron Weed Management offers spraying equipment, with CDA technology, to be mounted on trailers for the application of treatments on agricultural and horticultural crops, among others.
This new range of sprayers is the result of the alliance between Goizper Group and Micron Group. A joint venture that will further galvanise the resources and capabilities of both companies to develop new spraying solutions and research application tools to meet the future needs of producers, users and regulators of international standards around the world.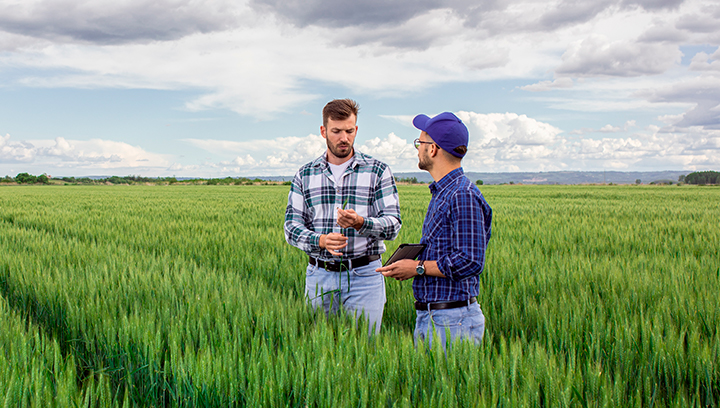 A common goal, the customer
We share the same goal: the customer. And team values:commitment, trust, respect, proximity, participation and professionalism. All this makes us stronger and more robust to work on a dynamic and constantly evolving common project.
Experience and knowledge
More than half a century of experience in the market, extensive knowledge of the needs of the farmer and research studies carried out by the R&D&I team with new technologies are key factors in developing efficient and cost-effective solutions that minimize the environmental impact and simplify the user's work in the spraying process.
Controlled drop application
While conventional spraying equipment uses hydraulic nozzles, which spray very unevenly and produce a wide variety of droplet sizes, Micron specialises in ULV (ultra low volume) spraying with rotary atomizers achieving precise droplet size control (CDA).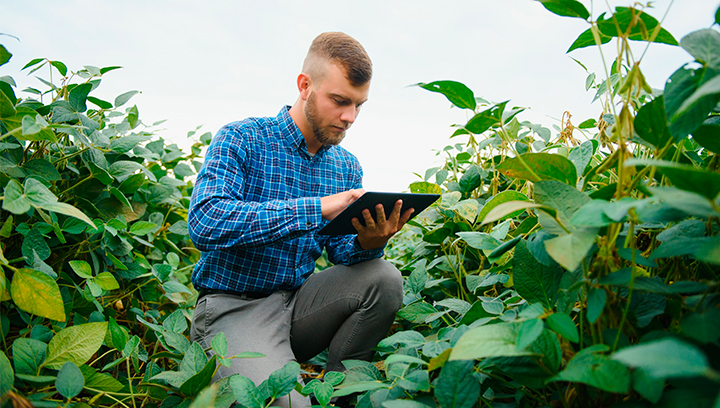 We are cooperative - Goizper Group
The growth experienced throughout more than 60 years of history has turned Goizper into a Group that is structured around three businesses: Goizper Spraying, Goizper Industrial, and Goizper Biotechnology.
The Goizper Spraying business, together with the Micron team, designs, manufactures and markets:
Advanced spraying equipment for agriculture, horticulture, forestry, gardening, industry, migratory pests and public and animal health applications worldwide
Precision farming and aerial spraying systems for large-scale agriculture, as well as for specialized gardening and industrial uses.
Smart farming – Landrooter - with the Information and Communication Technology application in agriculture.
The GOIZPER Group's strategy has been based primarily on:
International Growth and Expansion
Investment in R&D&I
Own Technology
Business diversification
Compliance with the strictest manufacturing and quality standards required by international organizations and accredited by external auditors.
Micron weed management, closer to you.
We have an extensive sales and distribution network in more than 110 countries on the 5 continents.
Select your nearest distributor
Europe
Micron Weed Management

Goizper Group Headquarters

+34 943786000

micron@goizper.com

Address

Antigua, 4

20577 Antzuola

Gipuzkoa, Spain

Micron Sprayers Ltd (UK)

+44 (0)1885 482397

enquiries@micron.co.uk

Goizper Central Europe

+31 (0) 161 437 770

goizper-ce@goizper.com

Address

Ambachtsweg 4-A2,

NL-4854MK BAVEL

Holland

Goizper France

+34 60 22 49 442

mlegembre@goizper.com

Goizper Portugal

+34 943 78 6000

spraying@goizper.com

Goizper Russia

+79653054712

Alexander Samoshkin

goizperspraying-russia@goizper.com

Solo Sprayers Limited

+44 01702 297134

sales@solosprayers.co.uk

Address

48 Vanguard Way,

Shoeburyness,

Essex, SS3 9QY.
America
Goizper Central America

(503) 2298 2722

hflores@goizper.com

Address

Calle "A" Pasaje 2, Casa 114. P.O. 483

San Salvador

El Salvador

Matabi do Brasil

+55 11 5524-1663

contato@matabi.com.br

Address

Rua Amaro Leite, 160

04763-060 São Paulo

Brasil

Goizper Spraying NA, INC

+1 877 529 8722

sales@goizperna.com

Address

Tarkiln Place 59

New Bedford, MA 02745

United States
Africa
Goizper East Africa

+254 722 281 213

gnjoroge@goizper.com

Address

P.O. Box 14820 - 001100 GPO.

Nairobi

Kenya

Goizper West Africa

+223 20281869

goizper@afribone.net.ml

Address

B.P.:E 4843

Bamako

Mali
Asia
Goizper Asia-Pacific

+6012 683 95 33

tk@goizper.com

Address

26, Lorong Mangga

51200 Kuala Lumpur

Malaysia

Goizper Middle East

+962 6 565 5750

goizper@orange.jo

Address

P.O. Box 922167

Amman 11192

Jordan

Goizper West Asia

+91 9619232344

bhushan@goizper.com

Address

400104 Maharashtra

Mumbai

India