Varidome is a range of covered inter-row sprayers for eradicating weeds growing between rows and strips.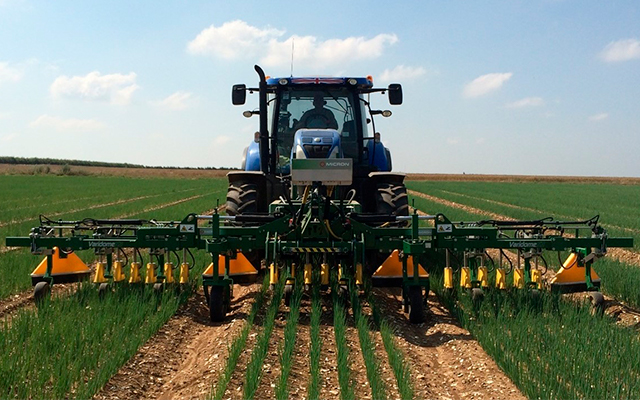 Varidome is suitable for use on oilseed rape, sugar beet, corn, onion, carrot, parsnip, leek and many other crops including ornamental plants, herbs and nurseries.
Heads with hoods
The Varidome design incorporates heads with hoods that can be individually adjusted to allow operators to deal with varied swath widths.
The toolbar configuration can also be easily changed to suit different row widths and bed heights.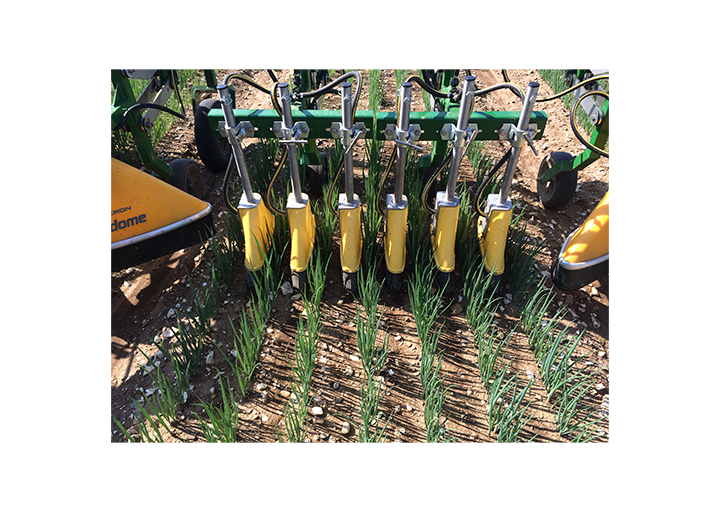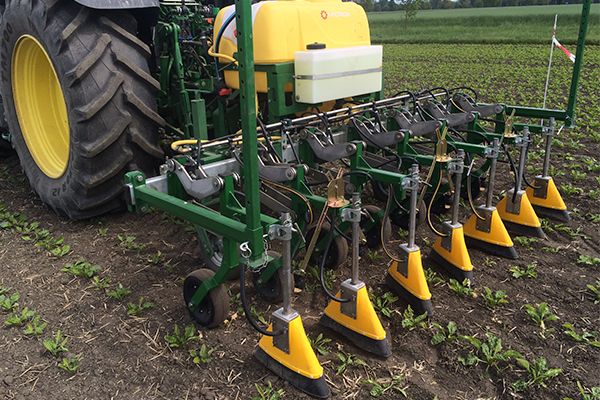 Support bar selection
Customers can easily incorporate Varidome into their crop by selecting the most suitable working width for their application. The sprayer is available in S1, S3, S5 and S7 support bars, which are capable of treating up to 3, 6, 9 and 12 metres, respectively.
Varidome S1: the single section unit that allows growers to spray widths of up to 3m. Varidome S1 comes with a choice of CDA (Controlled Droplet Application) or hydraulic pressure nozzle spraying systems.
Varidome S3, Varidome S5 and Varidome S7 come equipped with pressure nozzles and can treat up to 6, 9 and 12 metres, respectively.
Wheels/support carriages
Lightweight (LW) or heavy duty (HD) carriages are available to better suit the terrain and crop. The LW carriage is ideal for narrow machines or very flat terrain, which are usually intended for work in smaller areas.
High value crops. High value crops. The HD carriage features a stainless steel structure with a parallelogram linkage, and is recommended for any application where the machine faces more demanding use on undulating terrain.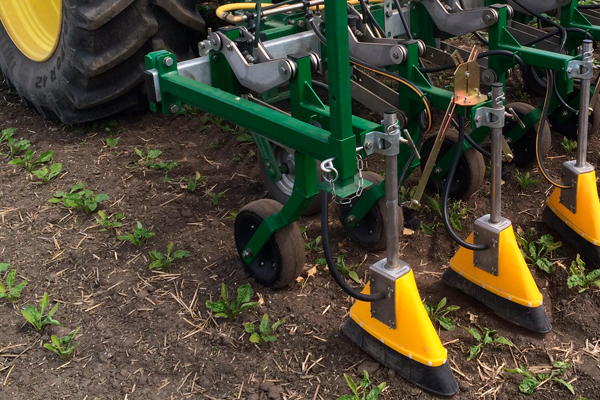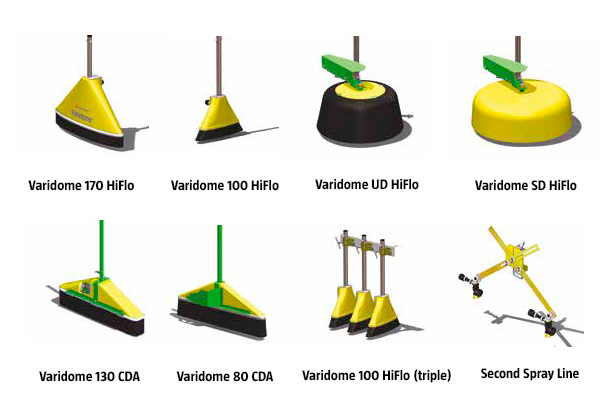 Spraying system
A selection of HiFlo or CDA hoods are available offering spray widths from 80 mm to 800 mm to suit different swath widths.
We currently offer four types of hoods: Varidome 170 HiFlo (capable of spraying between 170 - 700 mm), Varidome 100 HiFlo (100 - 450 mm), Varidome 130 CDA (130 - 800 mm) and Varidome 80 CDA (80 - 800 mm).
The Varidome 100 HiFlo can be supplied with a triple configuration on a single carriage for working on narrow crops.
Circular 250 mm, 400 mm or 600 mm hoods are also available, for use between raised beds or situations where lateral movement of the shield is needed.
Sprayers can be fitted with a single spray line for inter-row weed control or a dual system for the simultaneous application of two different products.
Tanks
The Varidome range can be supplied with a choice of a single or twin tank with varying volume capacity.
100L Tank System. Designed for use with the CDA Varidome S1 and HiFlo models, the 100L Micron Tank System offers 100 litre capacity and comes with a separate 15 litre machine wash and hand wash tank. It features a high-capacity electric diaphragm pump with filter and agitator. The system can be mounted on the front or rear via the tractor's 3-point hitch (CAT 1 and 2).
200L, 300L, 400L, 500L and 600L tank systems. Recommended for use with Varidome S1 and S3 models, these modular tank systems are available in 200 to 600 litre volume capacities and share a common chassis allowing users to interchange or upgrade tanks if required. Customers can choose between electric, hydraulic or PTO pumps according to their preference. All systems feature a built-in hand wash tank and adjustable height.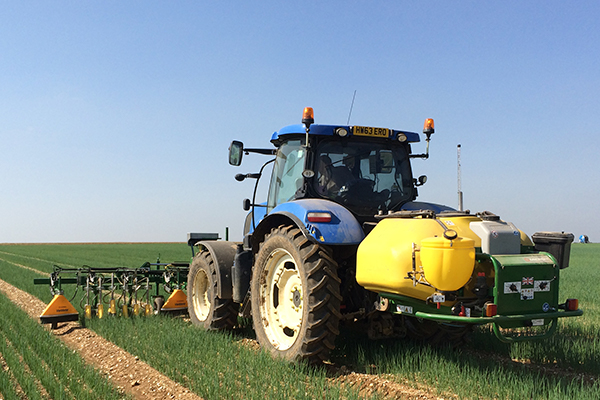 1200L tank system. Designed for larger spraying operations. The self-contained system contains a 1200L tank, induction hopper, hand wash and machine cleaning tank and a hydraulically driven pump.
1800L twin tank system. With a combined volume capacity of 1800 litres, the innovative Micron Dual Tank 1800L system incorporates 1050 and 750 litre tanks featuring independent dual spraying, hydraulic self-priming centrifugal pump systems, hopper induction with agitation and rinsing facilities. Designed for the simultaneous application of two separate products in the swath and over the row, the Micron Dual Tank offers users flexibility and increased productivity.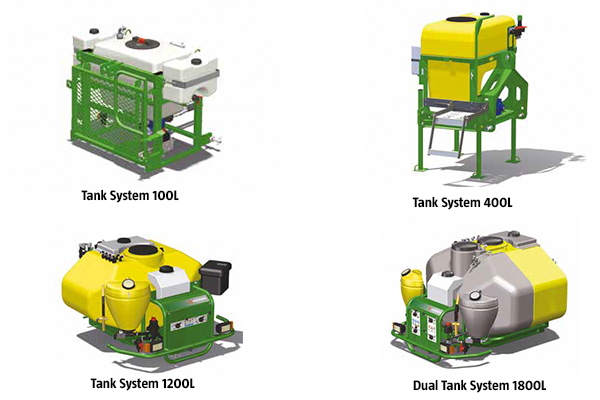 In action
Learn more about our Varidome sprayer in its operating environment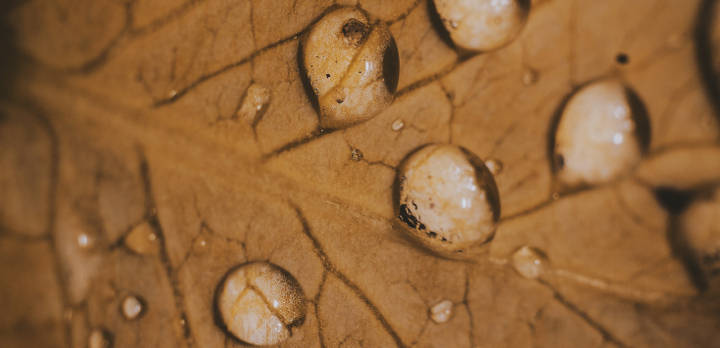 With CDA technology
The secret of efficient spraying lies in an even spray droplet size and better liquid coverage on the target.
Invented by Micron, Controlled Droplet Application (CDA) produces only the optimum sizes of spray droplet for the particular application.
Know more