WeedWiper is a unique method of eliminating weeds in vulnerable crops. The unit is extremely versatile and can be mounted on the tractor or used with our optional trailer and towed behind, quad bike, etc.
The secret to successful weed control at a minimal cost with a windscreen wiper, reliable and precise pad moisture control: the pad must be saturated for good herbicide transfer, but not dripping.

Only the WeedWiper with its electronic control system can automatically keep the pad at the correct saturation level, regardless of travel speed or target density.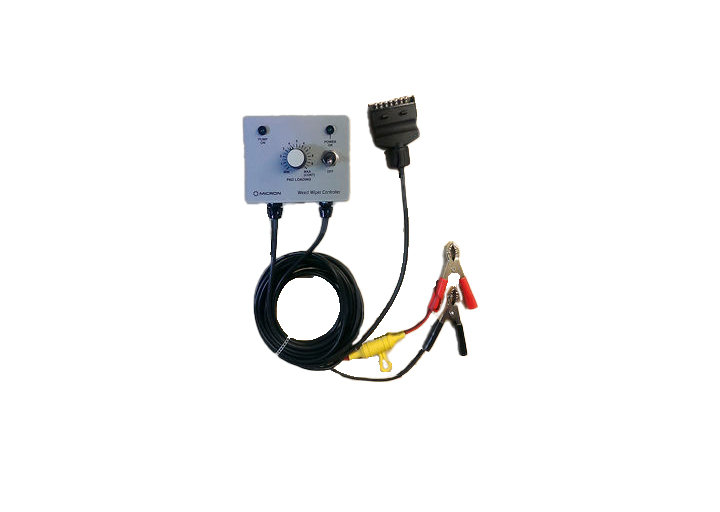 Electronic control box
The electronic control box functions more like a thermostat. It regulates the herbicide supply to the pad by turning a pump on and off in response to changes in the amount of herbicide on the pad.
The pad is always saturated for good herbicide transfer, but never gets so wet that it drips. There is no wasted time or herbicide and no damage to the plants underneath.
In action
Learn more about our Weedwiper sprayer in its operating environment